So we know that A.I. bots are a thing, they have been around for a very long time. However, they can be pretty dumb and predictable, and not very challenging. And one of the main disadvantages is that the AI cannot adapt to new environments. Now researchers at DeepMind have taught an AI to play a customized version of Quake III Arena like a human.
CLICK HERE TO LIKE US ON FACEBOOK
The main focus here was "capture the flag" mode. The map changed from mission to mission, forcing the AI to adapt to the new map. AI agents had to learn general strategies to be able to adapt to each new map, something humans do easily. The agents also needed to both cooperate with team members as well as compete against the opposite team, and be able to adjust to different enemy play styles.
The technology will surely advance even more, and don't be surprised if you see AI like this playing other games, like StarCraft II and Dota 2.
See it in action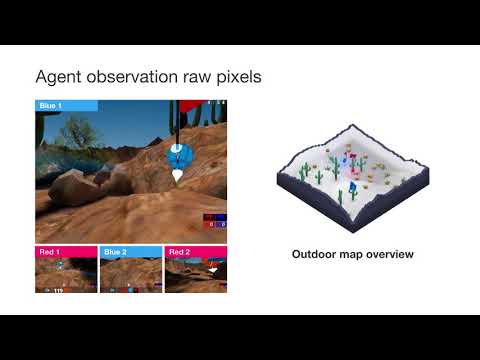 //TODO: Rijesiti rating i odkomentarisati ovo kad rijesim ?>