Many players are excited because it is released new trailer of Dragon's Crown Pro, that will bring the beautiful game by Vanillaware to new audiences on PS4.
Atlus USA released a brand trailer focuses on co-op gameplay. All this allows players to play original Dragon's Crown for PS4 and PS Vita with your friends regardless of platform.
It looks like super-stylish thanks to the beautiful painterly art style by George Kamitani.
f you want to see more, you can check out the video below.
The first English gameplay video and trailer showing the ripped Amazon, one showcasing the busty sorceress, another focused on the nimble Elf, and one more video showcasing some more lovely multiplayer gameplay.
You can also enjoy in new piece of artwork featuring the game's protagonists that was published on the newest issue of Weekly Famitsu.
Dragon's Crown Pro will launch in Japan on February 8th, 2018 exclusively for PS4. It will then release in the west in Spring 2018, but we still don't have a precise release date.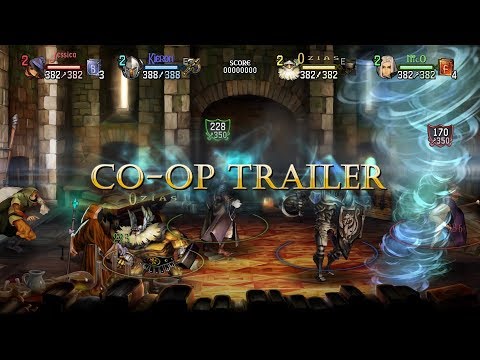 //TODO: Rijesiti rating i odkomentarisati ovo kad rijesim ?>