So, let us tell you about the most important news at first and then we will talk about the game news, updates and all other details. The game is going to be released on September 30th, 2016 and the game will be releasing for only PlayStation 4 and Xbox One. There you go! We were telling you that the era of PlayStation 3 and Xbox 360 has gone and this is once again an indication from the Final Fantasy franchise.
The game is developed and published by Square Enix and so far what we got from the company, we are expecting something awesome. If you are a familiar person with this company, you now by now that they mean business and that is exactly what you are going to get from this offer too.
The game was actually announced back in E3 of 2013. This was a long three year gap and finally, the company is releasing the game worldwide. We will discuss the game but first, let's just have a look at the trailer. The slogan of this game is: Reclaim your throne. Sounds exciting, right?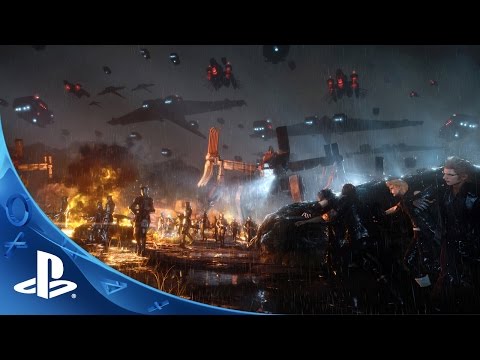 So what do you think of this trailer? When the trailer was released, it was actually criticized for not having that much detail. Final Fantasy franchise has a very specific and different type of audience that they cater too and therefore, this was kind of expected. So, let's have a look at the story now!
The Story
The game is basically set in the modern times. You will not get that ancient feeling that much while playing this game but at the same time, the game will give you that Final Fantasy feel. All the old characters are here like before. So the prince starts an interesting journey with three of his companions and the game starts. The three individuals obviously have their special powers and they go from places to places to make you engaged inside the game.
Gameplay
The company did not say much about the gameplay till now but according to many sources, the gameplay will be completely action oriented and there will be more actions than adventures this time. Are you someone who loves adventure? Don't worry as there will be adventures too but the priority is on action this time.
We have already seen two demo versions of Final Fantasy but the demos do not say that much about the story or the gameplay (which is strange). May be the company is keeping the best for the last.
Are you excited?
//TODO: Rijesiti rating i odkomentarisati ovo kad rijesim ?>