Confirmed in this tweet, GIANTS has given the release date of their upcoming flagship game, Farming Simulator 19! The release date is set for November 20 on this year. Almost every previous Farming Simulator game was released at around this time.
CLICK HERE TO LIKE US ON FACEBOOK
However, we do have more info. We also have the system requirements, and oh boy, it is a massive jump from the current Farming Simulator 17. The minimum requirements have popped up GIANT's forum, and they are as follow...
OS: 64-bit Windows 7, Windows 8, Windows 10
CPU: 2.5 GHz Intel or equivalent AMD quad-core processor
GPU: Nvidia GeForce GTX 560, AMD Radeon HD 7770 graphics card or better (min. 2GB VRAM, DirectX 11 support)
RAM: 4GB
Space Required: 20GB
Soundcard
DVD-ROM Drive
I can already see the game not running on my i5 4210U and 820M. As a long-time Farming Simulator fan, I am glad to see that the game is evolving, and the game now seems to have a pattern. 2013 was a nice bump from the 2009 version, while the 2015 version was a massive, I do mean massive overhaul to the game. Then the 17 version was a small improvement to 15, with some added features, but nothing major. However, considering that you will now need 20 GB for a Farming Simulator, it makes me believe that the game will bring some new features, most of which have already been confirmed.
"With the addition of new brands, Farming Simulator 19's garage will feature the franchise's most extensive vehicle roster ever," the developer said. "The game will also introduce new farming activities, new animals including horses, brand new mechanics, as well as new crops—all of which we will be revealed in great detail over the coming months and future events."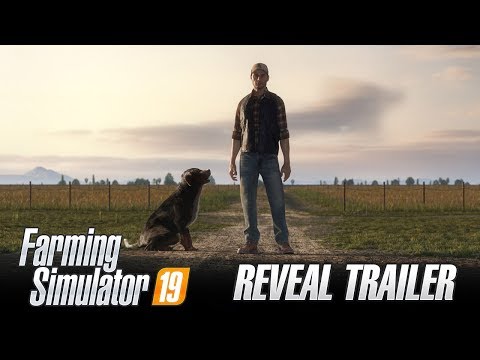 //TODO: Rijesiti rating i odkomentarisati ovo kad rijesim ?>