Fifa 15, the latest one from the Fifa series has already created a huge buzz around the globe. The game is now available in Xbox 360 and One, PS4, PS3, PS Vita and in Wii. This is a general review about the game play of this latest game. Read this review before you buy your copy. This will surely help.
Let's first talk about the good parts of this game. The best part is surely the graphics. The graphics of fifa 15 is obviously better than all the previous versions of this game. Things are more dynamic on and off the field. Awesome skills and dribbling will be found in this version.
The ball control and defensive style of previous Fifa versions are no more. Fifa announced that everything will be aggressive from this year and that is reflected in this game. The style is aggressive and more real than the previous versions. The game is very fast this time. No more traditional passing and running, everything is super fast in this version of game. The ball control is awesome and realistic. You will miss passes regularly and passes will also be interrupted regularly if you don't give attention to the game.
The strategic and the menu bar are the same like Fifa 14. You will have the career mode where you can play the manager mode as well as single player mode. Latest transfers are already made in this game and you won't be able to play with banned players unless their ban gets reduced.
Let's talk about the bad things of this game now. Yes, the game is realistic but even then the speed sometimes is intolerable. If you are playing with a player with good speed (Messi, Ronaldo or some other one) then it will be tough for your opponent to chase you. The superiority of speed is unreal. The next problem is the commentary. Yes, the English commentary is not bad but it is not that much upgraded too. You will find it quite similar to the one of Fifa 14 which is sad. Apart from these two things, there are lots of bugs in this game. If you simply visit Youtube and search for Fifa 15 bugs,you will find lots of videos. These videos are funny to watch but you surely don't want these to happen while you are playing an intense game. The level of bug is so high. For example, sometimes you may find a cameraman walking inside the field, sometimes you will find that the ball is out for a throw in but nobody is going for that. Same thing happens for the player change scenario too. Fifa didn't say anything yet about the bugs but I am hopeful that they will fix these issues and will release an updated version soon.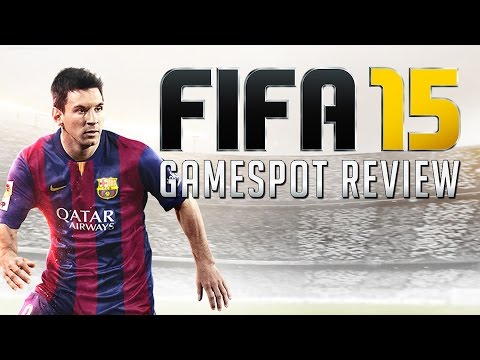 In total, to end this short review I must say that Fifa 15 is not a bad option to buy but it is not the great one that people thought about before the release of this game. The demo version was downloaded millions of times which created a bigger hype but the real version actually made the Fifa lovers sad. We hope that Fifa will consider these things for the next version.
//TODO: Rijesiti rating i odkomentarisati ovo kad rijesim ?>