The first thing that you need to know about Fifa 15 Ultimate Team is, this is a free game and you can play this game on your Android and iOS devices if you have the right device. Previously, Fifa and EA Sports had their Fifa games in both PlayStore and in Apple Applications but the researchers found that those games were not that successful that they should have been. Fifa researched and found that they need something extra ordinary to match their console and PC experience with their mobile experience. That is the time when they came up with this brilliant game: Fifa 15 Ultimate Team.
The most improved thing is the control and game play in this game. There are two types of control named as Casual and Classic. In the Casual mode, you can play with the screen D-pad along with the screen buttons of shooting, running and etc. If you want the classic experience then that is also possible in this game. You can tap to change players and can simply select the player with one tap whom you want to pass the ball.
Those who love Football should love Fifa Ultimate, that was the goal of Fifa and it looks like they have become successful in their journey. There are lots of language support, options and real time emulation which makes this game different than any other android or iOS games in the markets.
People never believed that an android game can match the console experience but that is exactly what happened with Fifa Ultimate. This game is so like the original fifa experience and that is the reason why billions of people downloaded this game though the game is a big one in terms of size for mobile devices.
The game has two currencies to buy points and packs. Those are Gold and Fifa Points. You will know the details when you play this game. Meanwhile, check the gameplay here: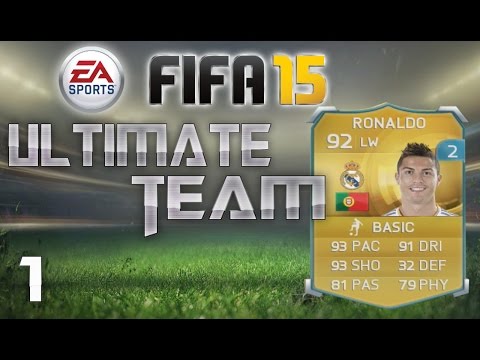 I recommend everyone to download and to play this game.
//TODO: Rijesiti rating i odkomentarisati ovo kad rijesim ?>