Racing is one of the most popular genres of gaming and recently with the hype of upcoming Need for Speed or just released Driveclub, the hype is even more at the pick. With all these hype, Microsoft is going to release their game Forza Motorspot 6 which will make sure that you are having a hard yet entertaining time being a driver.
Before we move ahead, don't forget to watch the trailer of Forza Motorspot 6.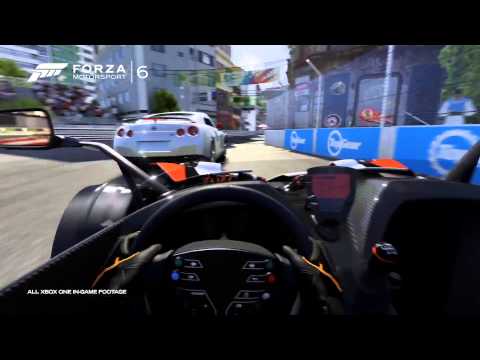 Why is Forza one of the greatest creations of Microsoft in terms of racing games? Well, there are several reasons. Forza 6 is not only about racing, it is about a story and about the completion of that journey. As a single player, you will have to complete an amazing journey in this dynamic racing game where different cars and tracks will mesmerize your eyes.
If you are looking for a sense of accomplishment then this is the game for you. The extensive level and the goal oriented journey will make sure that you are on your toes pressing the accelerator to move ahead.
If you are a great parent and an honest person in virtual life then Forza 6 is definitely not for you. Unlike other games, police won't chase you in this game in fact, the more damage you can perform, the more points you earn and that is the best part in this game for most of the people.
The control is smart and there is an assist feature which will help you to understand the controlling process. There is a multiplayer mode in this game but it will look a lot like the previous version of Forza. The only con of this game can be the multiplayer version as it is not well developed. It is not bad but there are similarities in terms of gameplay with the last version of Forza which was not expected.
The most amazing parts are going to be the night vision system, the rain and the night racing moments. The cars are well designed and you will find a lot of options to choose from in this version.
All in all, it is going to be a tough game for beginner's level but that is the challenge. Are you ready to take it?
//TODO: Rijesiti rating i odkomentarisati ovo kad rijesim ?>