Do not get confused with the name. The full name of this game is Tom Clancy's The Division and there is a reason behind calling this Tom Clansy's The Division. We will focus more on that later. First, let's start from the very beginning.
Can you recognize the area from the cover of this game? Well, the game is located in United States and Manhattan to be specific. This is an open world game and if you are familiar with the open world settings of Ubisoft, you can presume what is going to happen. It does not matter whether you have been to United States or not because this game will give you a very clear idea on how this amazing city looks like.
After the game was released, the popular groups and gaming communities came up with end line. This game tells you how amazing United States it with the troubles and without the troubles. It is not one of those copy-paste graphics but an interesting open world one which took care of all the settings perfectly. Overall, this is an interesting game even if we do not think about anything but roaming around on the streets of Manhattan.
The new division of Ubisoft called 'Ubisoft Massive' has developed and published this game. If you did not know, Ubisoft divided their units into different departments to make sure that they are coming up with the best possible games for us, the gamers. The Red Storm Entertainment also helped Ubisoft Massive in coming up with this game.
The game was announced long back. To be exact, Ubisoft announced that they are going to come up with The Division on E3, 2013. It is almost three years and finally, they released the game this March, 2016. Well, the wait was kind of worth it. It is not like Ubisoft did not do anything in between. We already know the success of Far Cry Primal. That is a different topic so let's not focus on that one now.
So, what is the game all about? Let's have a look at the story line.
So, the Manhattan is in a big crisis moment now. The environment is toxic and there is a rumor that a virus has spread which is killing humanity. Almost half of the people in United States are dead when you start the game and it is your duty to make sure that the rest can live. Is it a virus? Yes! it is and you have to find the source of it and take care of it. Is it an easy task? Not really!
You will be able to carry up to three weapons with you initially and there are different modes that you can go for depending on your playing style. Most of the game play features are like regular first person shooting games. You can compare the controlling options with GTA V for example as they are a lot similar. More on that later though as we want to know more about the plot.
So, on a Friday, something bad happened to the people of New York. A virus came through and almost wiped half of the population of New York. The name of this virus is 'Green Virus' or 'Green Poison'. Manhattan is one place that was quarantined immediately and you will primarily focus on this place for your journey as a savior.
A JTF (Joint Task Force) is immediately setup by the government of United States to take care of this situation, to investigate and to come up with solution. You are one of the soldiers of this Task Force. You are under a special division (the reason behind calling this game The Division) and now your target is to investigate and find out what went wrong and what should be done to make things right again. Well, are you bored with the long review? Let's watch the trailer for a change.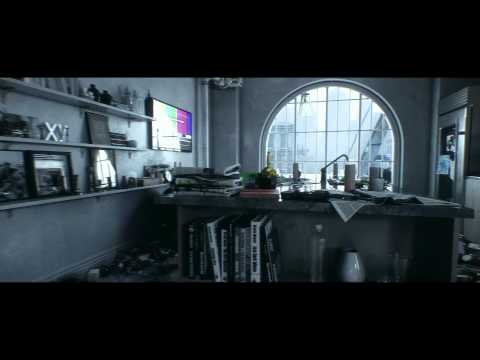 The trailer looks interesting, isn't it? It is a theatrical trailer though so it is supposed to be interesting. We have played the game before writing this review and we can tell you that if you are not a true gamer and a huge fan of first person shooting, there is a huge chance that you will not like this game. We do not want to disappoint you or to discourage you but that is the truth.
Do not get us wrong. The game play is fine technically and so is the graphics. The graphics is super beautiful and you will love roaming around Manhattan no matter whether there is virus or not. But apart from that, the story line is pretty weak. We have seen this many times that a virus is taking over and the fight sequences are ordinary too.
The multiplayer mode may excite you but apart from that, this is a good to go game (not a must play). You might have different opinions so if you have played this game and want us to tell your opinion, simply comment and let us know.
Happy Gaming
//TODO: Rijesiti rating i odkomentarisati ovo kad rijesim ?>